Between the intense Florida sun and the high winds, rain and hail of severe storms, Florida roofs withstand a lot of abuse. They act as a home's weather shield for the family, keeping them safe from the outside elements. So, when that shield needs replacing or repairing, it is imperative to find the best roofing business to ensure it is done correctly.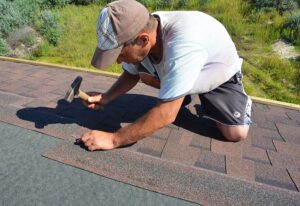 Installing a new roof is one of the most major investments you will make in your home, so you want to have peace of mind that your chosen roofer is the right roofing crew for the job. 
Asking the Right Questions
When researching roofing companies, ask these questions to make an educated decision for your family:
A local roofing company will be the most familiar with your area's weather and clearly understand local building codes, laws, and regulations. A roofer with long-standing local experience has a finger on the pulse of the Jacksonville community and is more likely to provide consistent, quality service. 
Do they come highly recommended?

 
Word of mouth is one of the best methods to know more about recommended roofers. Talk to trusted neighbors and friends who recently replaced their roofs and get feedback on their experiences. Listen to what they liked and didn't like. Explore social media and check company reviews on Facebook, Yelp, Google, BBB, and company websites. Look for customer pictures and trends in both good and bad reviews.
Are they properly licensed, bonded and insured?

 
This question goes beyond online reviews and speaks to a company's legal liability. All roofing companies must be licensed, bonded, and insured to protect you and the company if anything goes wrong during the project. This means: A licensed company is registered and certified for construction work, a bonded company will cover the costs to finish a project if their business goes defunct during a job, and an insured roofing business will have liability insurance, workers' compensation insurance, and vehicle insurance. A quality company will happily show you their documentation. 
Do they have manufacturer certifications?
Manufacturers of roofing products will only certify select companies that have undergone rigorous requirements to establish themselves as area experts in specific roofing products. These certifications enable a recommended roofer to offer enhanced warranties to their customers. Suppose you're wondering what is GAF certified roofer is. In that case, they have undergone rigorous roofing contractor training from GAF (General Aniline & Film), the leading manufacturer of waterproofing and roofing materials in America.
Do they provide a written contract?
Do not accept a handshake as a binding contract. Ask for a detailed written contract before committing to an agreement from any roofing business. Be sure the contract includes the following: 
Scope of work
The expected time frame of the project
Cost and budget
Roofing materials used
If subcontractors are being used
Going Beyond Peace of Mind
Tackling these questions may seem daunting, but a positive experience and a sound roof will make the extra effort worth it. By ensuring you are working with a trusted Jacksonville roofing company, you should expect not only peace of mind but also the following:
Excellent communication: You will have a trusted person to address your concerns and answer your questions throughout the process.
A proper roof diagnosis: The root of your roof problem will be diagnosed quickly and accurately, sometimes without needing a new roof.
High-quality and affordable roofing materials: You can trust your new roof will withstand the Florida weather and climate for many years without breaking the bank. Your company of choice will have an established relationship with roofing material manufacturers, guaranteeing you receive the highest quality materials for the best prices.

 
Product and labor warranties: Choose a company that will stand by its work no matter what.
A Company You Can Trust
At Jack C Wilson Roofing, we understand the importance of choosing a roofing company you can feel good about. Since 1946, we have partnered with homeowners throughout Jacksonville, earning their trust with our quality workmanship and customer service. We offer expert roofing services, including complete roof replacement, and leak and storm damage repairs. Contact us today to learn more about how we strengthen the Jacksonville community, one roof at a time.