The longer you live in your home, the higher the chance you'll hire a roofer. Before making the phone call to the nearest roofing company, you may want to learn about the types of roofing materials available. It's helpful to have an understanding of these materials, so you feel more comfortable discussing your property's roofing needs.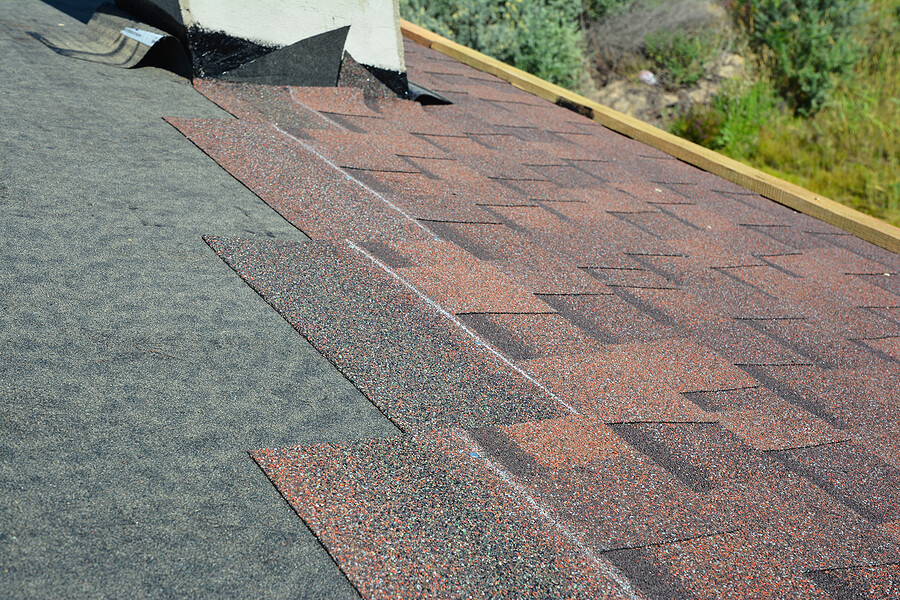 It's important to note that while each types of roofing material available has pros and cons, all materials are not always adequate for all homes. For example, metal or clay roofing is rarely recommended for residences. Homeowners often choose asphalt roofing shingles because of their longevity, cost-effectiveness, and variety. 
That said, it's up to you and your roofer of choice to determine what will work best on your castle.
Asphalt Roofing Shingles
As mentioned above, asphalt roofing shingles are the best-recommended choice for modern, rehabbed, and updated homes in Florida and other states. What makes asphalt roofing shingles such a good option? Their main hallmark is strong, energy-efficient construction. Not only does asphalt remain consistently functional, but it protects it year after year. A roof covered in asphalt shingles can last up to 30 years. That's longer than many people live in their homes, making it a one-time investment that keeps paying you back.
Asphalt roofing shingles also come in many colors and designs, allowing you to create the ideal aesthetics for your property. They don't lock you into a one-size-fits-all gray roof look. From shades of green to deep browns and red tones, asphalt shingles are a decorator's dream come true. Plus, they're priced competitively, meaning they won't break your roofing budget.
Rubber Shingles
The term "rubber shingles" is a bit of a misnomer. The shingles aren't made from rubber but from modified asphalt. The shingles are applied in sheets or strips to provide a watertight seal against incoming rain and other forms of precipitation.
Most rubber shingle roofs — modified bitumen roofs — are best suited for low, flat roofs or roofs with a little slant. While they're one of the most inexpensive roofs, they only last about ten years and don't have the designer flair or property-enhancing value of asphalt roofing shingles.
Metal Roofs
Although metal roofs arose in popularity many years ago, they've lost favor among many homeowners. Despite their benefits, which include long-lasting stability and wind resistance, they're quite pricey. A metal roof can exceed the cost of an asphalt shingle roof by a significant amount. They can also be dented. If a tree falls on your metal roof or it's hit by flying debris in a hurricane or windstorm, it will show the damage immediately.
Slate Roof Shingles
You may have seen older homes with slate roof shingles. Again, you'll want to do your homework before investing in this historic roof covering. Yes, slate roof shingles add character and personality to a home. Yet they require a lot of upfront costs. Additionally, high-quality asphalt shingles can mimic the designer touch they create. Will they last for a long time? Absolutely. Nevertheless, they're not usually a consideration for homeowners who want to ensure they don't overspend on their roofing.
Clay Roofs
It would be hard to find a more traditional, southwestern roof than a clay roof. Clay can give a property a unique appearance as long as the property has been architecturally created with a very distinct style. Unfortunately, clay tiles are budget-busters, put a huge strain on your home (especially if it wasn't constructed to support a heavy clay roof).
A Perfect Roof for Your Home
Suppose you still aren't sure which of the many types of shingles for roofs makes the most sense for your property. In that case, you can always call a roofing company like Jack C Wilson Roofing Co. Our team would be happy to evaluate your roof and discuss using products like asphalt shingles to get the look and performance you want. Plus, we can show you plenty of pictures from our portfolio of completed roofs to get an idea of how your roof would look after giving it a fresh, modern update.