Homeowners in need of a roof are seeing a whole host of available options these days:  solar, metal, asphalt shingle, cedar, clay, and copper, to name just a few. With new roofing technology hitting the market all the time, homeowners need to understand which roofing industry trends 2023 brought are worth exploring. Homeowners also need to be aware that a current trend in roofing – across all materials – is rising prices but that avoiding needed repairs can cost more.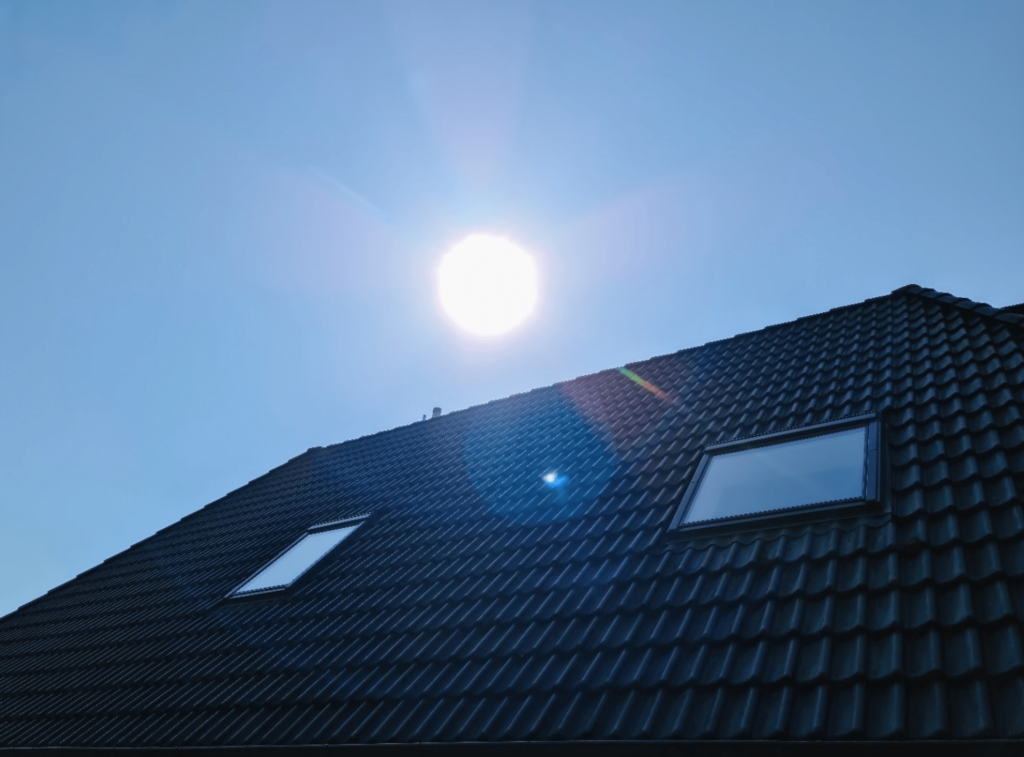 Solar: Solar roofs are increasing in popularity. This is due to several reasons: The Inflation Reduction Act of 2022 provides a tax credit of up to 30% of installation costs – decreasing the initial outlay of costs (2) Solar shingles are increasing in popularity as manufacturers improve new roofing technology – driving up the shingles' design appeal and longevity (3) as energy costs and questions about grid reliability both increase, homeowners are increasingly looking at solar roofs as both a way to reduce their monthly costs and protect themselves in case of energy interruption.  
This area is an interesting field of development and one to keep your eye on; it may be worthwhile to let the technology continue to develop before springing for an expensive solution like this. 
Metal roofs: The demand for metal roofs is rising in many parts of the country. Often these roofs are sought out in places with the potential for high winds or added weight on the roof from snow. One of the roofing industry trends 2023 has brought the continued emergence of the metal shingle. These shingles offer some of the aesthetic appeal of a traditional asphalt shingle or wood shake roof but potentially give some improvements in strength and weather resistance. The initial cost outlay of these roofs can be significant and may make sense for a family knowing they'll be in a home long-term. 
One careful consideration is weighing the probability of severe weather where a metal roof may be vulnerable to falling roof limbs or debris from storms. Given the possibility of intense weather in Florida, families should consider their situation carefully before buying a metal roof that could be severely damaged during the storm season.  
Asphalt Shingles:  Asphalt shingles have long been the standard in roofing. They are lightweight, inexpensive, and generally offer homeowners great value for their money. There have been improvements not only in the shingles themselves – with manufacturers improving their impact strength and durability, but also in the underlayment. There have been improvements in the design of the underlayment that provides additional protection to the structural elements and a critical moisture barrier.  
Aesthetically, manufacturers have improved the size of shingles to help them blend into the roof texture and improve the houses' curb appeal.  
Asphalt shingles are likely the first place that homeowners will look for when searching for a roof replacement. Though these may not be the newest product in the market, there's a reason why homeowners keep coming back to this solution and why 80% of the houses on the US market continue to use this solution. While roofing trends have continued to bring in interesting products, there's a reason why trusted experts continue to use this reliable product. 
Cost trends:  Production costs are rising worldwide, and that effect has rippled throughout the supply chain. High-end roofing products, like solar, metal, and slate, will be even more expensive, while more affordable options like traditional asphalt or bitumen rolls will also rise in price. While rising costs may make roof replacement a tough proposition, homeowners should know the pitfalls of failing to replace their roofs on time. 
Call a Professional for Guidance
:  
Homeowners should consider all their roofing options. What's right for one family could be completely different for another based on budget, location. Geographic weather, sun exposure, and many more factors. With many new products coming on the market, homeowners should consult with a contractor who knows the products and how they fit into the specific market they serve. Jack C. Wilson Roofing has served the Jacksonville area since 1946 and can provide expert guidance about which roofing material is right for you.